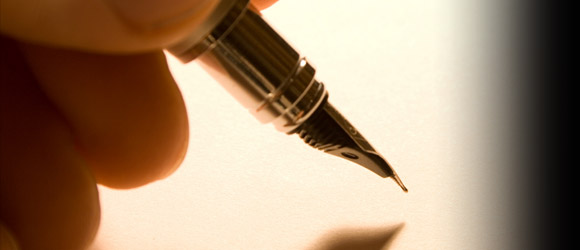 A glance at the intellectual personality.

In today's digital age is the question:
How to identify your own personality according to your character against all other individuals?
In this day and age handwritten messages are the most unusual way to communicate with others. The Champions League is to use unique ink.
79ink has been created for that. 79ink consists of 24 carat gold. Certified, indelible and 'Made in Germany'.
With 79ink 24 carat gold you can sign valuable documents or submit personal dedications to appropriate occasions like births or weddings. Or even create your personal daily handwritten correspondence.
79ink 24 carat gold appears as individual as its user. Depending on the paper quality and thickness of the pen.
Copyright © 2022 79ink.com. All rights reserved.